I got asked a lot what are the must have Japanese beauty products that to stock up when you visit Japan. Having lived in Tokyo as a student and visiting Japan as a tourist for over 10 times, here are the top 10 Japanese Beauty Products that I repurchase again and again over the years:
1)
Shiseido Integrate Eye Shadow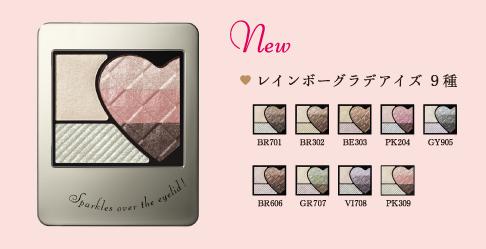 Integrate is a popular drugstore brand of Shiseido. It is the perfect combination of quality and price. I have been repurchasing this eyeshadow in many different colors for at least 6 years now. I love how this palette is already color coordinated and the gradation is very beautiful and subtle, making it very easy to apply. It is also very pigmented. My favourite color is BR302 (natural earth tone) which is great for everyday wear and PK204 (a very nature and sweet pink) perfect for a date :)
2)
Kate Super Sharp Liner S
I have previously reviewed this Kate Super Sharp Eyeliner and it is definitely my all time favourite. Super easy to use and super fine. Honestly I have not used another liquid eyeliner since I started using Kate Super Sharp Liner S. Need I say more?
Check out my full review here.
3)
Kose Clear Turn White Mask
This is my everyday mask because they are cheap and really work! I love how it comes with different types of different skin care needs. My favourite is the blue box collagen mask. They are super moisturizing and brightening but at a great price.
Check out my full review here!
4) SK-II Facial Treatment Essence
I seem to have already reviewed a lot of products I really love.
This is my holy grail skin care product. At first I didn't notice it when I purchased my first bottle, it was after I switch to a different product then I immediately noticed the difference. It keeps my skin moist and plump. Although it is expensive, one bottle goes a long way.
Check out my full review here.
5)
Shiseido Perfect Whip Foam Cleanser
My all time favourite cleanser: it is easy to foam and leaves your skin feeling fresh and clean.
Check out my full review here.
6) Kose Perfect Makeup Remover
I can't use oil based eye/lip makeup remover because they just cause my skin to break out. This is a lotion makeup remover that is gentle enough for your eyes and lips but gets the job done.
7)
Shiseido Tsubaki Water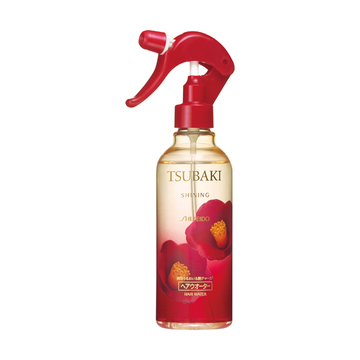 This is my miracle water that tames my unruly hair, making them soft and silky. I use just a few spray on my hair and them brush it into my hair using my fingers, and immediate my hair becomes soft and smooth! Can`t live without this!
8)
Shiseido Water In Lip Balm
Another great Japanese drug store product that is cheap and works great! Very moisturizing and comes with SPF. I love the cherry blossoms edition for an extra tint of pink!
9)
Maquillage True Eye Shadow in RS721
This eye shadow is very pigmented and long lasting. I love the pretty and very wearable color combinations as well. In fact, Maquillage eye shadow is very popular among Japanese women that it has won numerous @COSME award, one of the most popular user review site in Japan.
10)
Cle de Peau Beaute Concealer
Yes this is the famous Cle de Peau Beaute concealer. Yes it IS very expensive but it works. I have been searching forever for the undereye concealer that really works for my serious panda eyes, and this products really works for me. It has great coverage and very moisturizing, doesn't dry out my under eye areas and leaves the concealer staying all day. Let me know if anyone is interested I will do a full review.
Hope you find this list helpful for your next trip to Japan! Enjoy shopping!